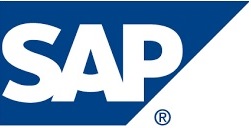 "No Matter what Size or What Type of business, SAP has appropriate solution Ready For You"
SAP Business One automates your critical business processes to improve operational efficiency and integrates all business information to drive sound decisions. With clear visibility company-wide, you can gain greater control over all business areas
BrIQue Software Private Limited offers



SAP Business One Starter Package
SAP Business One
SAP Business One for subsidiaries
SAP SQL / HANA
SAP All In One

The right solution for Today ,Tomorrow & the Future !



SAP On Premise
SAP On Cloud
SAP On Mobile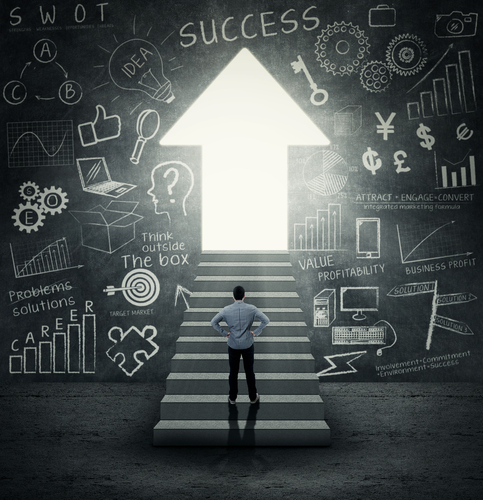 SAP innovations help 3,55,000 customers worldwide work together more efficiently. With Over 40 years of experience across 25 industries, SAP offers proven solutions for all industry-specific needs and goals – so your business can run better, faster, and more profitably, now and in the future.
As the market leader in enterprise application software, SAP is at the center of today's business and technology revolution. SAP helps you streamline your processes, giving you the ability to use live data to predict customer trends – live and in the moment. Across your entire business. When you run live, you run simple with SAP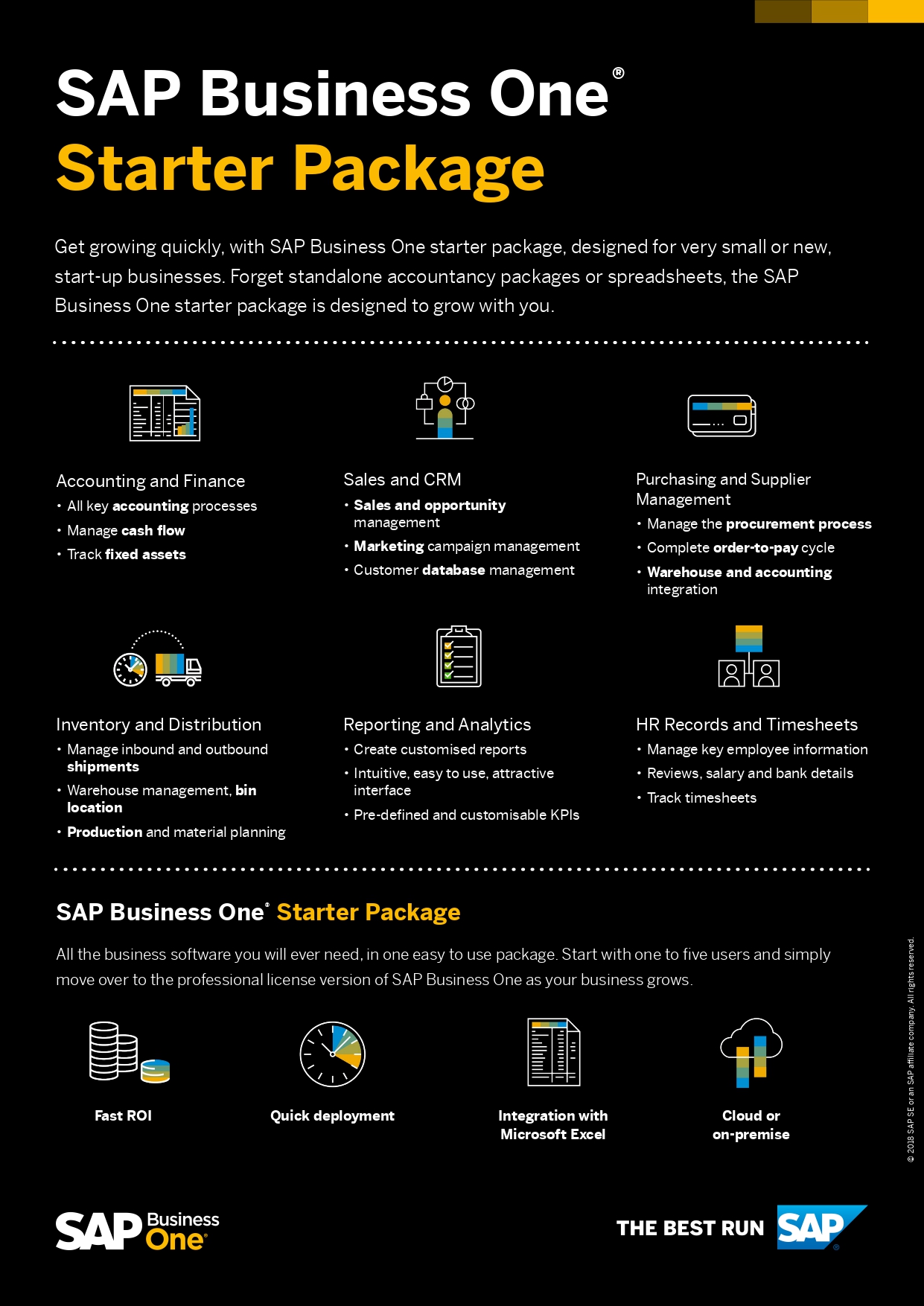 SAP BUSINESS ONE
10 – 500 employees
3 – 500 Users
Simple Process – Sales, Purchase, Inventory, Production, Finance and more
SAP ALL IN ONE
Upto 1500 employees
Upto 1000 Users
Complexity Business Process e.g Heavy Manufacturing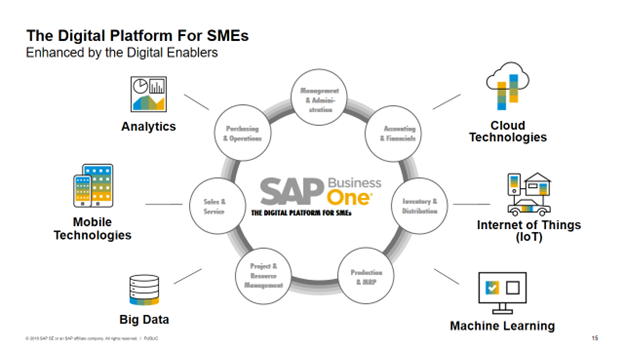 Easy to Set Up, Use and Optimize Get started quickly and see results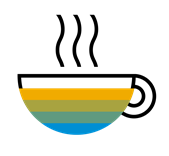 Simple and Affordable
Quick to set up and optimize
Easy to use
Get the latest technology priced for small and growing businesse

Complete and Integrated
All essential business functions – from accounting and sales to purchasing and inventory
Available "out of the

Fast Time to Value
Intuitive and easy for your employees to adopt and use
Implement in a short time period
Embedded implementation tools based on the proven Accelerated Implementation Program